Attention Rhineland-Palatinate residents: From October 02, 2023 to February 29, 2024 in the "Rhineland-Palatinate ideas competition"!
The Rhineland-Palatinate ideas competition offers all Rhineland-Palatinate residents, from pupils and students and inventors through to employees and managing directors, the opportunity to opportunity to assert themselves with their ideas. Ideas can be products, innovative services or even processes. These should be expressed in innovations or further developments, in a business field, company or environment that do not yet exist in this form. are not yet available in this form.
In addition to attractive cash prizes, the competition also offers the opportunity to draw on the expertise and network of partners to (further) advance the implementation of the idea.

Do you have a convincing idea? Then take the chance and apply from October 02, 2023 until February 29, 2024.

Further information at www.ideenwettbewerb-rlp.de and via e-mail at This email address is being protected from spambots. You need JavaScript enabled to view it.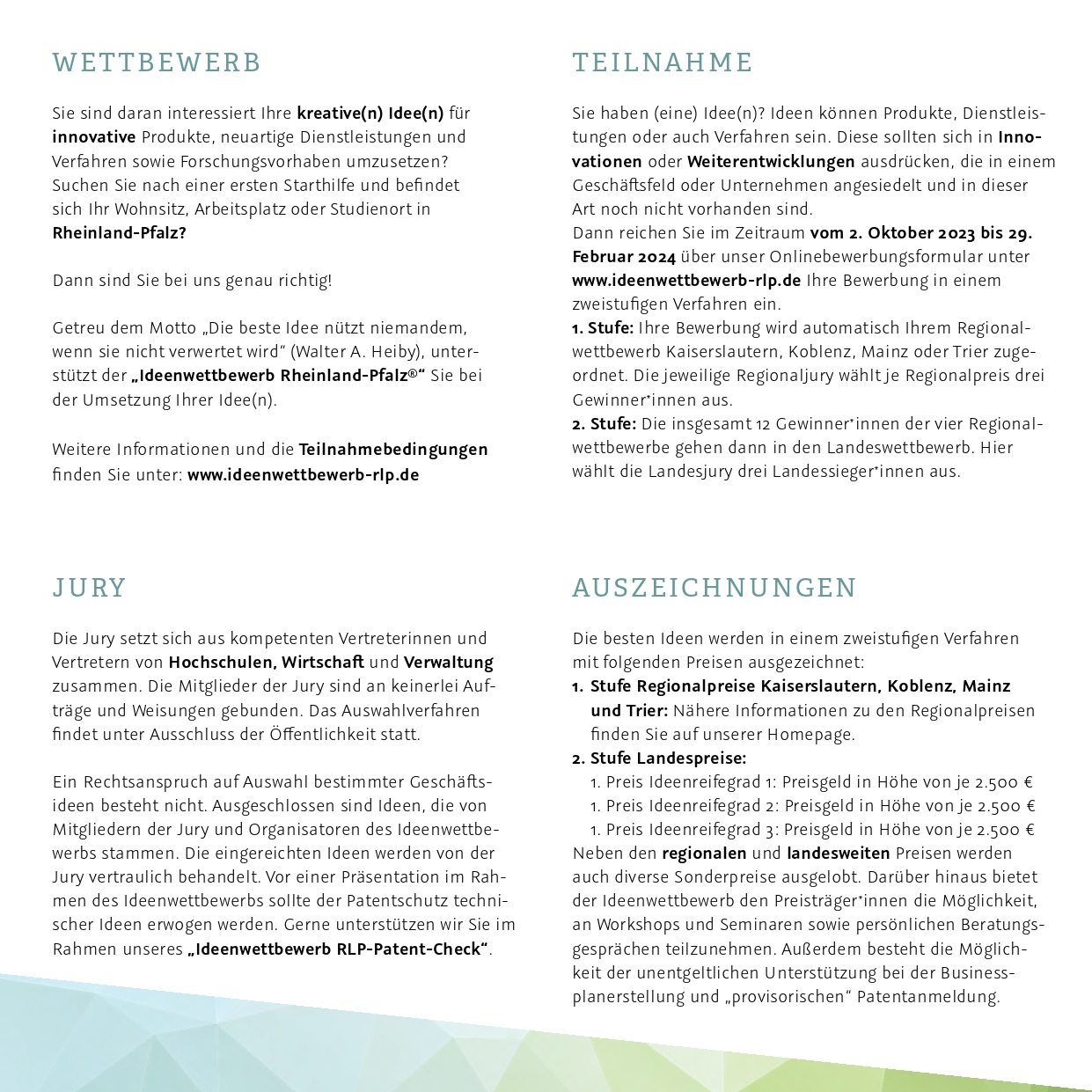 Contact person:
Hochschule Koblenz
Ideenwettbewerb Rheinland-Pfalz
Konrad-Zuse-Str. 1
56075 Koblenz
Raphael Dupierry, M.Sc.
Telefon: 0261 / 95 28 - 121
Email: This email address is being protected from spambots. You need JavaScript enabled to view it.