Company Mission connects cross-border companies from the Greater Region
On 16 May 2019 the Interreg V A Großregion-Projekt GREATER GREEN with its partners HYDREOS and Ecoliance e.V. invited to a company mission to Trier. Around 20 companies and research institutions from Luxembourg, France, and Germany took the opportunity to establish contacts, get to know new technologies and offer their own services. In the morning, the participants were given an insight into the implementation of the energy system transformation at Stadtwerke Trier. In particular, the example of the energy-positive sewage treatment plant and the participants' company presentations showed the potential for efficiency and cooperation in the wastewater industry. In the afternoon, the wastewater managers were able to convince themselves of the efficiency of the plant during an inspection. The participants drew a thoroughly positive conclusion. Arndt Müller, member of the board of Stadtwerke Trier and member of the board of Ecoliance e.V., commented: "It is good to learn from each other. If Stadtwerke Trier can be a model for the energy transition in the waste water industry in the Greater Region, we will be delighted".
The environmental technology network Ecoliance e.V. from Rhineland-Palatinate and the water cluster HYDREOS from Lorraine are partners in the first cross-border meta-cluster for the green technologies GREATER GREEN. The aim of the cooperation is to support small and medium-sized enterprises in the development of innovative products and services. GREATER GREEN is supported by the Interreg V A Greater Region Programme with around 650,000 EUR.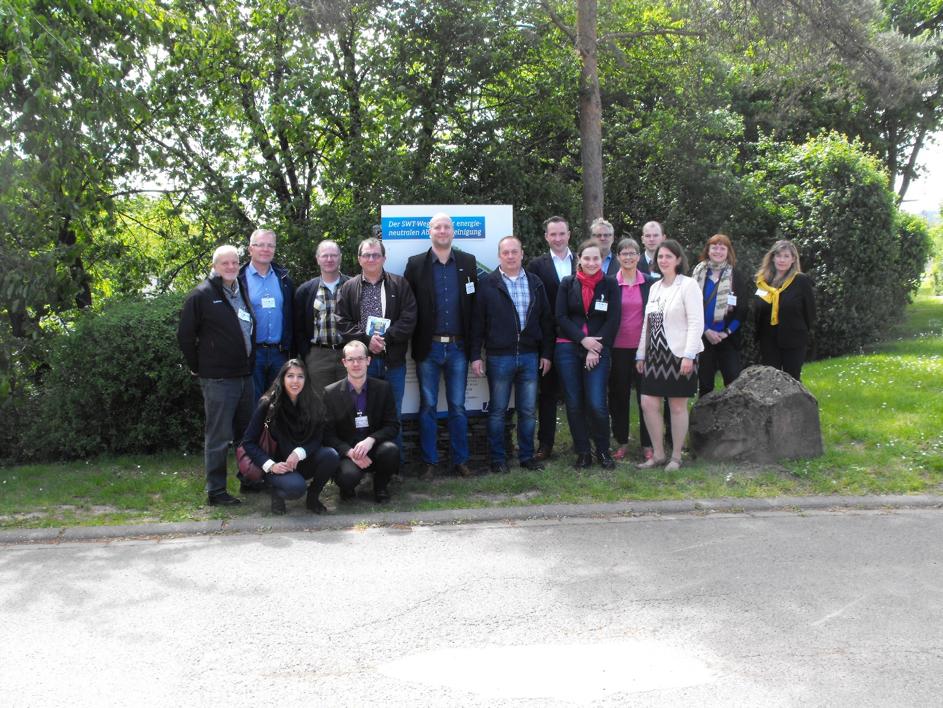 The participants of the first Company Mission between Hydreos and Ecoliance e.V. are looking forward to the exchange.