Board of Directors enthusiastic about AIRTEC MUEKU's innovative strength
Recently, the Management Board of Ecoliance Rheinland-Pfalz e.V. visited AIRTEC MUEKU GmbH. The two managing directors Patric and Sascha Hering introduced the company. AIRTEC MUEKU is a manufacturing company that develops and builds exhaust air systems made of solid plastic for the electroplating industry. The use of solid plastics is used where steel for exhaust air cleaning is no longer chemically resistant to the aggressive exhaust air streams. Heat recovery methods are used for resource efficiency. The company has 35 employees. They serve customers with individual systems, each of which requires an independent project development.
AIRTEC MUEKU actively participates in research and development projects. They are organized in a research network of their industry. Several projects are currently being pursued at federal level. When it comes to energy efficiency and environmental standards, AIRTEC MUEKU GmbH is a pioneer. The company building with the production hall was erected with the help of EU funding in accordance with the passive house standard. It was the first EU subsidy for an industrial production hall according to the passive house standard in Germany. The production area is 800 sqm. During a tour, the Ecoliancers were able to convince themselves of the innovative strength of the company from the Westerwald region. It was agreed that they had experienced an exciting conversation. Werner Zimmermann comments: "Company visits to our members make sense in order to get to know their innovation potential. The exchange encourages further work on the common topics."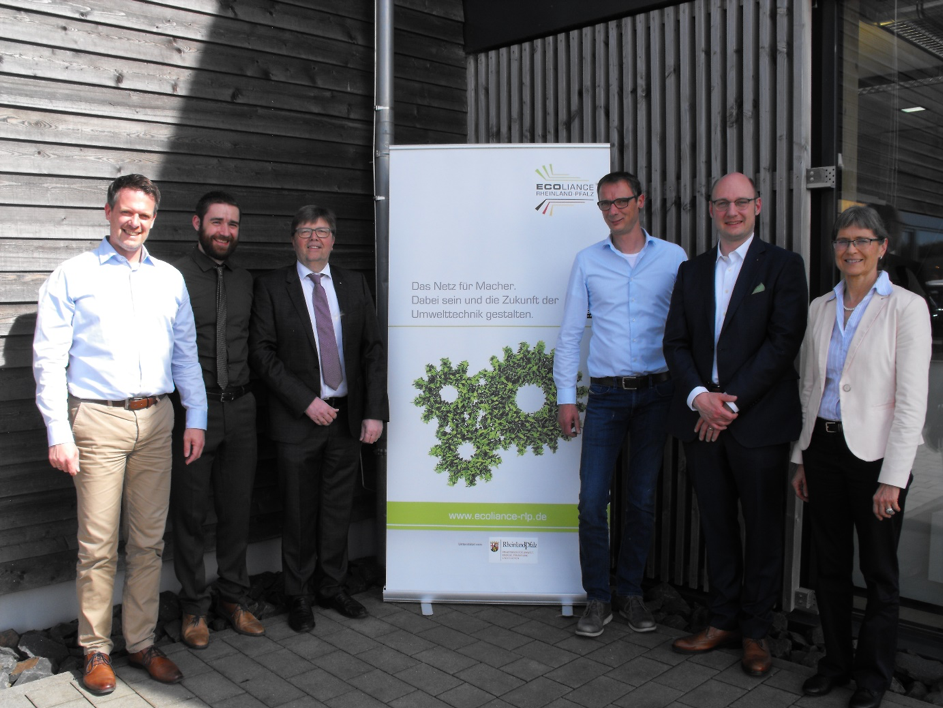 Patric Hering, Dr. Ricki Rosenfeldt, Werner Zimmermann, Sascha Hering, Prof. Dr. Henrik te Heesen and Barbara Jörg visiting Ecoliance member AIRTEC MUEKU.